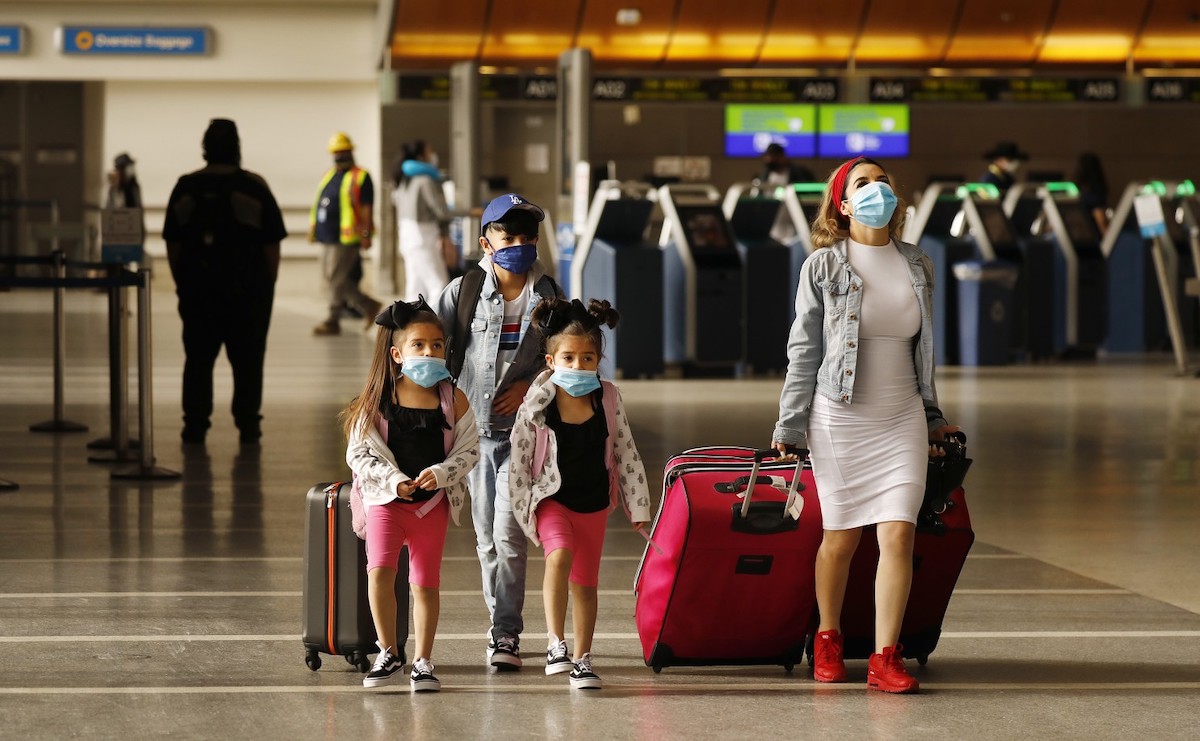 29 Oct

COVID-19 Travel Tips

To help alleviate some fears about traveling during these times, we have compiled a checklist of travel tips to follow during the COVID pandemic.   Keep in mind, MRC always recommends that you check with your airline as well as your state regarding the latest travel advisories and health mandates in place before you set off on your journey.
Travel with immediate family only, or those you live with.
This is probably not the best year to venture for a large family reunion with extended aunts and uncles from across the nation. Instead, opt for an intimate family vacation with your household members to prevent unnecessary exposure.
Follow all safety precautions when flying and when at the airport.
Bring plenty of hand sanitizer and Clorox (or similar brand) wipes and disinfect surfaces around your seat, such as the armrests, tray tables and seat backs and try to do it regularly throughout the flight. Avoid touching your face as much as possible.  Keep chatter to a minimum.  Most importantly. don't forget to wear a mask and socially distance throughout the travel process — while traveling to and from the airport, while waiting in the airport and while boarding and exiting the plane.
Book separate units or consider renting a condo/house over a hotel.
If you do feel brave enough to meet up with extended family or friends, then consider keeping to separate units at the resort instead of pooling funds for a group rental. This will keep each party a bit more separate throughout your stay.  In addition, vacation rentals in condos or houses offer more privacy and social distancing than sharing elevators and amenities in a larger hotel.  At Mountain Resort Concierge, we can deliver your groceries, hire personal chefs, have all your equipment delivered to your door and set up private transportation.
Opt for destinations where you can spend time outdoors
Book a mountain resort and spend the days skiing, or opt for a beach rental and get everyone out and about under the sun! Obviously, MRC recommends the ski resort option!
     5.    Book a longer vacation and pencil in some quarantine time.
With so many individuals transitioning to a work-from-home schedule with their employers and schools, families may have more flexibility to vacation longer and possibly work in some quarantine time at the beginning of your stay. This can enable you to visit some destinations that may have strict guidelines around self-quarantine, as well as open up your stay to include more guests who may be able to do the same.
     6.    Research your destination beforehand.
Before committing to a destination, make sure you do your research! It's no fun to cancel a reservation because you learn that the pandemic restrictions are undesirable in your destination of choice (or back home if your state requires quarantine upon return).
     7.    Know your travel risk.
Before traveling, make doctor appointments for you and your loved ones. Know everyone's risk before making final plans. Get tested as close to your trip as possible and have your insurance and medical information easily accessible while you travel.
     8.    Obey resort rules and restrictions.
Many resorts have specific rules set in place regarding common areas, dining options, and even pool reservations. Read up on your resort's rules before arrival so that you're not surprised by any of these protocols.
     9.    Wear a mask, wash your hands, and practice social distancing.
Last but not least, please wear a facial covering, wash your hands often, and practice social distancing as much as you can, if you decide to travel.
AND, finally, do your best to remain calm and have fun.  After all, it's still a vacation!